*Some users have experienced issues with Microsoft Explorer. If you encounter any problems please use Chrome, Apple, Mozilla, etc. Thank you!

Move Forward with Powerhouse Properties!
Powerhouse Properties is an innovative real estate company offering unique marketing and internet solutions. We own and market over 25 independent domains designed to bring buyers and sellers, landlords and tenants together. Additionally, our agents and brokers are also financially educated real estate experts with a superior knowledge of finance and mortgage banking. We successfully combine this expertise with our state-of-the-art internet presence, delivering exceptional proven results. For instance, SearchBySchools.com is the first website to separate sales and rentals by particular school districts from Chappaqua to Bronxville, Scarsdale to Rye and every city in between. We welcome challenges and enjoy providing solutions, whether be it a sale or purchase, rental or commercial investment property, we can help...Start searching simply!
Search Simply!
SearchBySchools.com the first and only site to filter sales and rentals by school districts
BankOffered.com filters a current, up to the minute, list of New York foreclosures
NoFee2Rent.com is the first and only site to offer every MLS rental for no fee
AllPetRentals.com is the first and only Westchester site to offer only pet-friendly rentals and sales
Close2Train.com filters all sales & rentals in close proximity to train stations

AllWaterViews.com filters and separates all water view sales and rentals in New York
iListedFree.com is a revolutionary way sellers can now list on the MLS for free
Foreclosure Tours!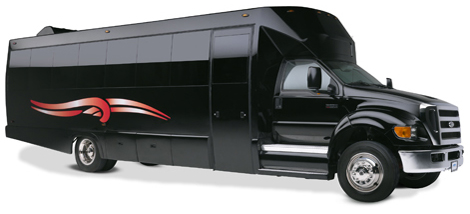 Powerhouse Properties coordinates foreclosure tours throughout New York State with a focus on bank-owned property. We can show you foreclosures in every city in Westchester NY including Rye, Scarsdale, Bronxville, Yorktown Heights, Somers, Katonah, Purchase, Pound Ridge and more... We are experts in REO's and look forward to explaining the foreclosure process.
Renting a Home, Office or Store?
Powerhouse Properties is the only real estate company efficient enough to offer every Westchester MLS listed rental for no fee. We launched our website to help you maximize your time and effort by dividing properties into groups most sought after. We have over 900 rentals properties throughout Westchester including White Plains, Harrison, Scarsdale, Bronxville, Rye, Rye Brook, Purchase, Hartsdale and all the river towns! This technologically advanced framework is an invaluable tool for buying, selling or renting, as evidenced by the thousands who visit our web site daily!
For the most comprehensive search possible, call now. We are available 24/7 to answer all your real estate questions. You will receive full service, experienced agents and unparalleled strength and without paying high commissions or fee's. Feel free to determine the value of your home by requesting a report that includes the prices of similar homes that recently sold or are currently for sale in your nieghborhood!
Click Here: "Home Valuation"
Powerhouse Properties is Your #1 Source for Westchester MLS Real Estate Services & Solutions!